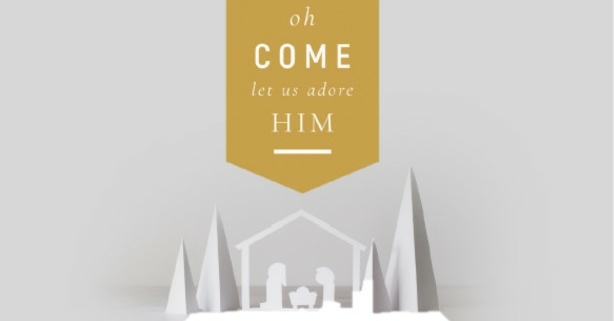 Sunday
Sunday, December 27th
We've sung the words, "Oh come, all ye faithful, joyful and triumphant … Oh come, let us adore Him." We envy the shepherds who actually saw the baby Jesus, and returned with a message of joy that pierced the midnight air. We can't join them in Bethlehem, but thankfully, we can adore Jesus right where we are, for today He is at the right hand of the Father. That's why the invitation is to all of us — "Oh come, let us
adore Him."
Join us as we think about how to bridge the gap between the first Christmas and our own lives.
Nursery and PreK-Kindergarten Class:
Check-in starting at 10:20 am in the Fellowship Basement
Student Sunday School Classes:
No Sunday School this week
Growthday
Youth Group
No Youth Group this week
Kids' Group
Canceled
Everyday
Clydehurst's Winter Chill
Come and experience Clydehurst at Winter Camp! How incredible it'll be to get away from the busyness of the school year and head up the mountain to encounter God, take a digital detox, and have some fun!
$130 if you register from Dec. 22nd until Jan. 8th
$155 if you register after Jan. 8th
Middle School Camp, Fri. Jan. 29 – Sun. Jan. 31
High School Camp, Sat. Feb.13 – Mon. Feb. 15
Register for Winter Chill at www.Clydehurst.com.
https://www.bigtimberchurch.com/wp-content/uploads/2020/12/adore.jpg
350
614
Big Timber Evangelical Church
https://www.bigtimberchurch.com/wp-content/uploads/2016/05/btec-logo-2.jpg
Big Timber Evangelical Church
2020-12-26 12:05:49
2020-12-26 12:05:49
Oh Come Let Us Adore Him: Part 3