Do you need help starting a daily time with God?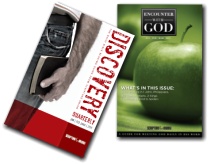 Here are some helpful resources:
Scripture Union has great resources to help you develop a meeting with God daily. You can even subscribe to have a devotional sent to you by email everyday. Do you like having something you can hold? The church  has "Discovery Guides" booklets on hand and ready for you to pick up in the church lobby area.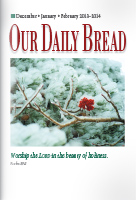 "Our Daily Bread" is also a trusted and true resource. You can pick up a hard copy in the church lobby area or subscribe to get each day's devotional by email.
We also recommend the YouVersion Bible app, which has numerous devotional resources. Just go to www.YouVersion.com or install the app.