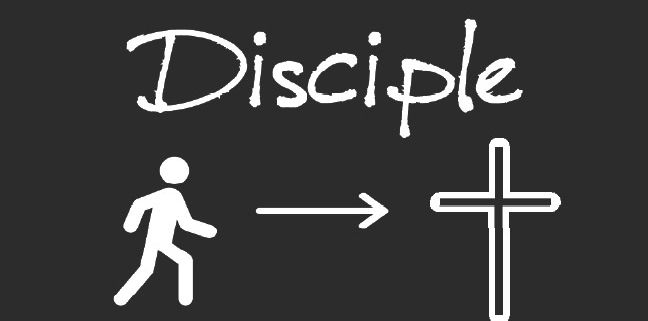 Sunday :: Worship / Fellowship
Sunday, August 25th
The word disciple is the word that we use to describe a person who is a follower of Jesus. It's a Biblical word that is packed full of meaning. A disciple is a person who has chosen to follow Jesus and become more and more like him each day. Discipleship is the process of being a disciple. This summer we will look at the lives of the first disciples to find out more about what it means to be a follower of Jesus today!

Key Verse
Then he said to them all: "Whoever wants to be my disciple must deny themselves and take up their cross daily and follow me. For whoever wants to save their life will lose it, but whoever loses their life for me will save it.
Luke 9:23–24
Growthday :: Events
Wednesday Night Ministries
Youth Group and Kids' Group will begin September 11. Youth Group runs from 6 to 8:00 pm and Kids' Group will be from 6:30 to 8:00 pm. Questions? Talk with Pastor Kyle, or you can email him at kyle@bigtimberchurch.com.
Since many are coming from after school activities, we will be serving what we like to call a 'heavy snack' at 6:00 pm for the our junior and senior high schoolers again this year. Donations of ground beef or wild game as well as monetary donations are very much appreciated at this time. Thank you in advance!
Everyday :: Serve & Witness
Hay For Camp Horses
Pastor Dave Hixson and Rapelje Evangelical are in need of people to volunteer time, truck, and trailer to haul hay bales from Rapelje to Beartooth Christian Camp (65 miles) to feed the camp horses. They have over 100 bales that need picked up. There is equipment to load the trailer. They would like to begin delivery towards the end of August or sooner. If you are interested in helping, please call the church at 663-2234 or Pastor Dave at 663-2132.
Faith In Our Future Banquet
This first annual event will be held Saturday, September 28 at 6:00 pm at the Red Lion Hotel. This event will help raise funds for Beartooth Mountain Christian Minstries so that they can continue to put on camps for generations to come and provide for many needs of the ministry including equipment, renovations, and staffing. In addition, this event will allow you to make a personal connection with the staff and mission of BMCM. Here's how you can help:
Sponsor a table (8 people) $1,600
Sponsor 1/2 table $800
Sponsor a chair $200
&/or underwrite an area of the banquet
To participate, call BMCM at (406) 328-6825 or email Les at Les@bmcrministries.org.
Reading Plans & Devotions
TODAY IS DAY 237 of the Bible Project Reading plan. You can download the "YouVersion" app or grab a copy in the lobby. Join us as we read through the Bible in a year.
"Our Daily Bread" devotional is also available in the lobby, by email or you can download the app at odb.org.
https://www.bigtimberchurch.com/wp-content/uploads/2019/06/disciple.jpg
332
648
Big Timber Evangelical Church
https://www.bigtimberchurch.com/wp-content/uploads/2016/05/btec-logo-2.jpg
Big Timber Evangelical Church
2019-08-25 12:15:02
2019-09-06 12:22:01
Disciple: Part 10