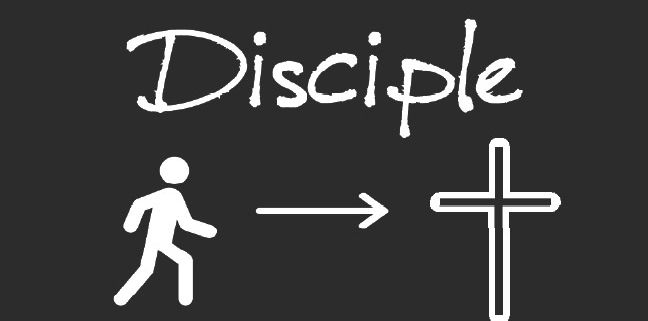 Sunday :: Worship / Fellowship
Sunday, June 9th
The word disciple is the word that we use to describe a person who is a follower of Jesus. It's a Biblical word that is packed full of meaning. A disciple is a person who has chosen to follow Jesus and become more and more like him each day. Discipleship is the process of being a disciple. This summer we will look at the lives of the first disciples to find out more about what it means to be a follower of Jesus today!

Key Verse
Then he said to them all: "Whoever wants to be my disciple must deny themselves and take up their cross daily and follow me. For whoever wants to save their life will lose it, but whoever loses their life for me will save it.
Luke 9:23–24
Growthday :: Events
VBS
Welcome to Roar VBS! Each day, things may get wild, but we'll also take time to prepare hearts and make every minute count as we help kids grow in their friendship with Jesus! :: For children going into kindergarten through 5th grade :: June 10 through 14, 9:00 am to noon
We are working on numbers and supplies, so please SIGN UP NOW on our website at www.bigtimberchurch.com. :: Sign up to volunteer in the lobby. :: We will have a short, mandatory meeting for ALL volunteers next Sunday, June 9th after services in the sanctuary.
Everyday :: Serve & Witness
Prayers For Our Campers
We have many youth from our church and community who will be participating in summer camps. This can be such a vital time of beginning and/or growing their personal relationship with Jesus. This next week, Maddie Holman will be participating in one of BCC's many Horsemanship camps. Will you please join us in lifting her up in prayer?
MOM's Sweet Grass Fest Fun Run
Dress as your favorite superhero and run for fun, and for a great cause! :: Saturday, June 29 at 8:00 am, starting at the Big Timber City Hall :: Register at MontanaOnAMission.org, $25, or $30 day of race :: T-shirts for everyone! More info on website.
https://www.bigtimberchurch.com/wp-content/uploads/2019/06/disciple.jpg
332
648
Big Timber Evangelical Church
https://www.bigtimberchurch.com/wp-content/uploads/2016/05/btec-logo-2.jpg
Big Timber Evangelical Church
2019-06-08 11:16:36
2019-06-14 11:50:08
Disciple