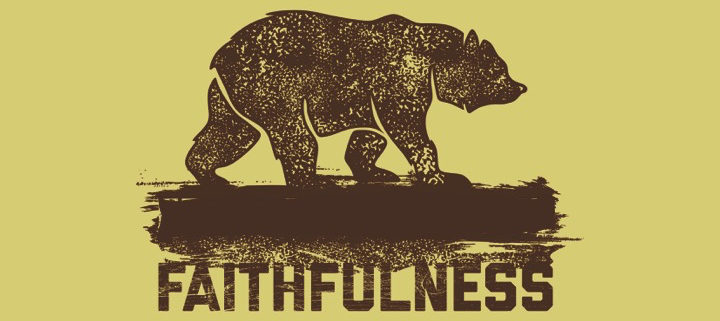 Sunday :: Worship / Fellowship
Message for Sunday, August 13th
Remaining faithful to one's calling as a Christian seems to be increasingly hard. There are a lot of external things that are putting pressure on us. There are cultural values that conflict with things the Bible says. There are so many voices that question a basic understanding of God's Word. If we actually choose to follow Jesus in the way the Bible encourages us to, we will "stand out" — and quite likely face ridicule. And yet we are called to His Love and called to be Love in this world. Today we will talk about what it means to be a holy and faithful people of God.
Scripture
Finally, all of you, be like-minded, be sympathetic, love one another, be compassionate and humble….
1 Peter 3:8-22
Growthday :: Events
Summer in the Psalms
If you are looking for a small group, Bible study, or prayer journey this summer, consider a weekly dive into the Psalms with the Prayer Ministry. It starts Wednesday June 7 at 7:00 pm at the church. Everyone is welcome, and so are snacks and drinks! Teens are invited to volunteer for child care on a pay-by-donation basis. Summer is often busy, so just come when you can. We hope participants will learn and pray favorite and obscure Psalms more deeply. Contact Nik or Elsbeth Grosfield for more information.
Clydehurst Marriage Weekend
August 25 through 27 :: $325 per couple :: Guest speaker, Dave Wyrtzen :: Discover God's Unique plan for marriage wherein one man and one woman become a whole new entity. Enjoy a walk together along the Boulder River, go on a horse ride, catch a much needed nap, or hike to one of the many waterfalls around camp. We believe this will be a life changing weekend. :: For more information and to register, go to www.clydehurst.com/marriageweekend.
Everyday :: Serve & Witness
Homeward Bound 2017
It's finally here! Don't miss the FREE kick-off concert TONIGHT at 6:30 pm on the lawn at the Lutheran Church. Invite a friend and come for the fun! And you can still participate any day or time that you may be available throughout the week. Just check in anytime, and you'll be directed to a project. Whenever you can, you won't want to miss breakfast and devotions starting at 7:30 am, Monday through Saturday. Grab a Homeward Bound schedule on your way out this morning to remind you which days/projects you may want to help with throughout the week.
TGIF Golf Night
Friday, August 18, 5:30 pm at Overland Golf Course :: 4 Person Scramble, $35 per person :: Prizes, BBQ, Fun! :: 100% of proceeds go directly to clean water development :: Space is limited, sign up today! :: Sign up in foyer, or online at MontanaOnAMission.org.
https://www.bigtimberchurch.com/wp-content/uploads/2017/07/faithfulness.jpg
392
720
Big Timber Evangelical Church
https://www.bigtimberchurch.com/wp-content/uploads/2016/05/btec-logo-2.jpg
Big Timber Evangelical Church
2017-08-11 10:07:36
2017-08-21 12:26:32
Faithfulness: Part 5