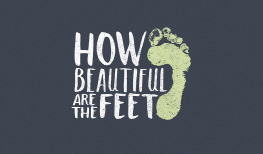 Sunday :: Worship / Fellowship
Sunday, July 7th
Pastor Samuel lives in Bridge City, TX and leads Living Word International which supports pastors and orphanages in India. We met Pastor Samuel after traveling to Bridge City to help his church recover from Hurricane Rita in 2006.
Pastor Samuel is a native of India. India has the second largest population in the world, only 5% of which is Christian. It's extremely difficult for foreigners to reach India because of the diversity in languages and cultures. Pastor Samuel and Anna have been supporting local missionaries and pastors through their missions organization.

Key Verse
And how can anyone preach unless they are sent? As it is written: "How beautiful are the feet of those who bring good news!"
Romans 10:15
Growthday :: Events
Creative Arts Open Gym
Tuesdays, 1 to 3:00 pm :: Any student that is interested in music, art, writing, etc., can come to the church to hang out with friends and be creative. We will primarily focus on music (guitar, bass, drums, piano chording, and singing) and art (painting, drawing). Questions? Talk with Pastor Kyle, or you can email him at kyle@bigtimberchurch.com.
Everyday :: Serve & Witness
Prayers For Our Summer Events
We have many youth from our church and community who are participating in camps and a mission trip this summer. This can be such a vital time of beginning and/or growing their personal relationship with Jesus. This week our HS campers include Jade Cowell, Hadley Durfee, Ty Ferguson, Andrew Fischer, Karley Garton, Kaitlynn Hahn, Shilo Knadler, Ona Larson, Sage Nation, Trista Spangrud, and Matthew Valderrama. Also this week, Zoey Cowell, Aubrey Johnson, and Marie Johnson will be going to one of BCC's many Horsemanship Camps. Our youth in the Philippines are also on the ground working for the next few days, then will be traveling home. Will you please join us in lifting them up in prayer?
Reading Plans & Devotions
Go to your App Store and type in "YouVersion" Bible app or grab a paper copy of The Bible Project plan in the lobby. TODAY IS DAY 181. Catch up or join us on today's. It's never too late start!
There are many other resources for studies, devotions, etc. that we want to continue to highlight. We have booklets in the foyer of the current "Our Daily Bread" devotional. But you can also get it delivered fresh daily to your email, or, download the app. For more details and resources, go to their website, at odb.org.
https://www.bigtimberchurch.com/wp-content/uploads/2019/07/feet.jpg
154
263
Big Timber Evangelical Church
https://www.bigtimberchurch.com/wp-content/uploads/2016/05/btec-logo-2.jpg
Big Timber Evangelical Church
2019-07-07 09:08:03
2019-07-13 09:14:15
How Beautiful Are the Feet