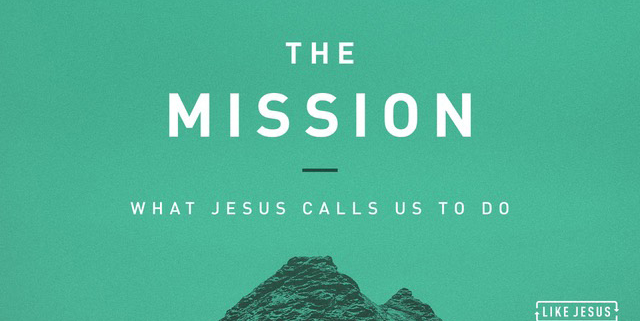 Sunday :: Worship / Fellowship
Sunday, September 8th
Jesus gave His followers four challenges for what it looks like to follow Him and imitate Him. He invited His followers to "come and see" (John 1:39), "follow me" (John 1:43), "follow me and I will make you fishers of men" (Matt. 4:19) and "go and bear fruit" (John 15:16). With this simple pattern Jesus gave us a model for natural growth for all of his disciples. These four challenges can help us understand how to grow, to be like Jesus. They can also help us help others know Jesus and follow Him.

Key Verse
Remain in me, as I also remain in you. No branch can bear fruit by itself; it must remain in the vine. Neither can you bear fruit unless you remain in me.
John 15:4
Growthday :: Events
Youth Group
Wednesdays, 6:00 pm to 8:00 pm :: Sanctuary and basement :: Middle and high school ages :: Snack with ministry to follow
September 11 Game Night
September 18 Youth Group
September 25 Youth Group
*Youth Meal Needs: ground beef
Kids' Group
Wednesdays, 6:30 pm to 8:00 pm :: Fellowship Hall and basement :: 1st through 5th grade
Discipleship Groups
We are going to start discipleship groups for both men and women that focus on fellowship, Biblical truth, and the challenge of walking with Jesus. Each group will alternate meeting every other Monday. If you have a desire to grow in your walk with the Lord this is something you may want to be a part of. We will be doing Francis Chan's The Gospel of Mark Bible study. Women begin September 16 and men will begin September 23, both meet from 6 to 8:00 pm. Please sign up in the foyer.
Ladies' Morning Bible Studies
This fall we will begin a study called Why Believe? Investigate Evidence for Faith. Every chapter includes a real life story of someone who spent time questioning and investigating faith and how it made a difference in his or her life. Both groups meet at 9:30 am in the Fellowship Hall basement, one on Wednesday and the other Friday. Babysitting is available on Wednesdays. Study books are available at the office for $11.
Everyday :: Serve & Witness
Big Timber Noon Al-Anon
Help and Hope for Friends and Families of Alcoholics :: Tuesdays at noon at BT Lutheran Church (back door entrance in the basement) :: BTALANON@gmail.com :: PO Box 770, Big Timber 59011 :: 24 Hour Hotline (406) 599-8240
Hay For Camp Horses
Pastor Dave Hixson and Rapelje Evangelical are in need of people to volunteer time, truck, and trailer to haul hay bales from Rapelje to Beartooth Christian Camp (65 miles) to feed the camp horses. They have over 100 bales that need picked up. There is equipment to load the trailer. They would like to begin delivery toward the end of August or sooner. If you are interested in helping, please call the church at 663-2234 or Pastor Dave at 663-2132.
Reading Plans & Devotions
TODAY IS DAY 251 of the Bible Project Reading plan. You can download the "YouVersion" app or grab a copy in the lobby. Join us as we read through the Bible in a year.
"Our Daily Bread" devotional is also available in the lobby, by email or you can download the app at odb.org.
https://www.bigtimberchurch.com/wp-content/uploads/2019/09/like-jesus.jpg
360
640
Big Timber Evangelical Church
https://www.bigtimberchurch.com/wp-content/uploads/2016/05/btec-logo-2.jpg
Big Timber Evangelical Church
2019-09-06 12:36:15
2019-09-15 08:01:04
Like Jesus: Part 1