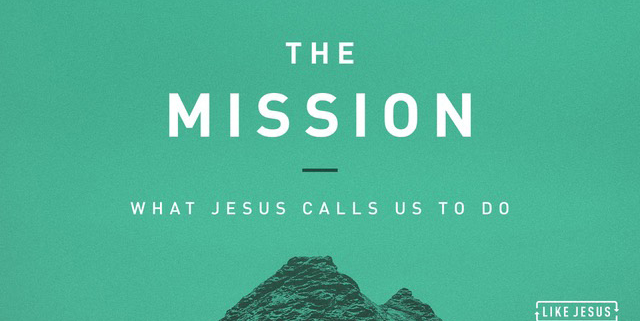 Sunday :: Worship / Fellowship
Sunday, October 13th
Jesus gave His followers four challenges for what it looks like to follow Him and imitate Him. He invited His followers to "come and see" (John 1:39), "follow me" (John 1:43), "follow me and I will make you fishers of men" (Matt. 4:19) and "go and bear fruit" (John 15:16). With this simple pattern Jesus gave us a model for natural growth for all of his disciples. These four challenges can help us understand how to grow, to be like Jesus. They can also help us help others know Jesus and follow Him.

Key Verse
And without faith it is impossible to please God, because anyone who comes to him must believe that he exists and that he rewards those who earnestly seek him.
Hebrews 11:6
Growthday :: Events
Youth Group
Wednesdays, 6:00 pm to 8:00 pm :: Sanctuary and basement :: Middle and high school ages :: Snack with ministry to follow
October 16 off
October 23 Youth Group
October 30 Youth Group
We are also stocking up on a few more food items. If you would like to contribute, here's our list: onions, ziti pasta, kidney beans, black beans, northern beans, diced tomatoes, and tomato sauce. If possible, larger sized cans are appreciated.
Kids' Group
Wednesdays, 6:30 pm to 8:00 pm :: Fellowship Hall and basement :: 1st through 5th grade
*October 16, no Youth Group or Kids' Group.
Study on the Psalms
Nik Grosfield has just begun a weekly Wednesday night study on the Psalms from 5:00 to 6:00 pm in the basement meeting room at the library. All are welcome to join in, and we encourage you to bring a friend!
Men's Discipleship Groups
Join us this Monday for our Men's Discipleship group. The Goal of this group is to find encouragement as we dig into the word and discuss life and faith together. All men are invited to come.
Ladies' Morning Bible Studies
This fall we will begin a study called Why Believe? Investigate Evidence for Faith. Every chapter includes a real life story of someone who spent time questioning and investigating faith and how it made a difference in his or her life. Both groups meet at 9:30 am in the Fellowship Hall basement, one on Wednesday and the other Friday. Babysitting is available on Wednesdays. Study books are available at the office for $11.
Everyday :: Serve & Witness
Pastor Appreciation Month
October is National Pastor Appreciation month. If there's a special way that you'd like to show your appreciation, this month is a great time to do it!
Operation Christmas Child
OCC is kicking into high gear for their 25th anniversary! Bernadette has once again set up the OCC table in the foyer, has the supplies you need, and can answer any questions you may have. You can also check out their website at www.samaritanspurse.org and find more great ideas and opportunities to contribute online. National Collection Week is November 18 through 25. Stay tuned, more info to come!
Reading Plans & Devotions
TODAY IS DAY 286 of the Bible Project Reading plan. You can download the "YouVersion" app or grab a copy in the lobby. Join us as we read through the Bible in a year.
"Our Daily Bread" devotional is also available in the lobby, by email or you can download the app at odb.org.
https://www.bigtimberchurch.com/wp-content/uploads/2019/09/like-jesus.jpg
360
640
Big Timber Evangelical Church
https://www.bigtimberchurch.com/wp-content/uploads/2016/05/btec-logo-2.jpg
Big Timber Evangelical Church
2019-10-16 10:30:56
2019-10-16 10:30:56
Like Jesus: Part 6