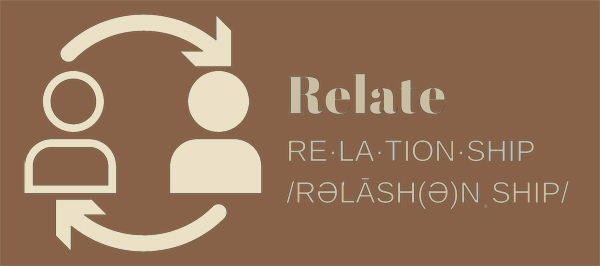 The Deepest Kind of Relationships
Relationships deepen when people get real with each other. At the same time, there is a lot of risk in such an endeavor. Can we really trust people to help? What if we share something personal and they blab it to others? How can we know for sure that our friends and family members are trustworthy?
These are important questions. And we do have to be careful about who we share our burdens with. In addition, we have to be the kind of people who can be trusted to carry the burdens of others. Deep burdens, the kind that really hold a person back in life should be shared with a counselor or someone else with some experience in helping people heal. But there are other burdens (and joys) that can be carried by friends and close family members. We should want to be an encouragement to them. And they can be an encouragement to us.
Commit to Encourage
1 Thessalonians 5:11 says, 11 Therefore encourage one another and build each other up, just as in fact you are doing.
Hebrews 10:24–25 says,
24 And let us consider how we may spur one another on toward love and good deeds, 25 not giving up meeting together, as some are in the habit of doing, but encouraging one another—and all the more as you see the Day approaching.
It's a good thing to be encouraged and be an encourager!
So how does this work?
Ask for Help
The Apostle Paul regularly asked for help. 1 Thessalonians 5:25; 1 Corinthians 1:10-11; Ephesians 6:19-20; and Colossians 4:3 are all pleas for prayer. People who want to be perceived as having it all together don't often ask for help.
Help might be as simple as saying, "I have been really impatient with my family lately and could use some prayer." Would you pray for me and ask me how I am doing with that?
Help
If someone has entrusted you with a prayer request or has shared a burden of some kind with you, then carry it well. It's a privilege to be in a position of trust. Ask them how it's going. And if they experience movement in a positive direction then celebrate it with them.
Who are the Mighty in Your Life
When David was on the run from King Saul he gathered a group of friends and fellow soldiers to his side. Actually, they gathered to him. 1 Chronicles 11 tells us that they were "mighty warriors" and they gave his kingship "strong support." All of Israel was behind David, but these men were up close and personal.
1 Chronicles 11:10  says, 10 These were the chiefs of David's mighty warriors—they, together with all Israel, gave his kingship strong support to extend it over the whole land, as the Lord had promised—
This passage can be a metaphor (a description) of ideal Christian relationships in our lives. The body of Christ (David's Israel) and a small group of mighty and trusted individuals (mighty men or women) can strongly support you. Yes, it's the ideal and those people won't always do it perfectly. They didn't for David either. But we need those kinds of relationships on our lives. And you can be that for others.
The Mighty One for Us
We know that we have One who stands with us who is perfect and good. He never fails us. He will never leave or forsake us! God is the never forsaking-God (Deut. 31:6; Heb. 13:5). He is the Mighty One (Isaiah 9:6) who gives us "strong support."
For Deeper Thought
What would it look like for you to "strongly support" your family and a small group of trusted friends?
How might they be your "strong support?"
Who could you ask to regularly pray for you? And who might you be praying for?
Prayer Prompt
Father God help me to be the kind of person who is mighty in prayer and friendship to others. And thank you for being my support through Jesus!
https://www.bigtimberchurch.com/wp-content/uploads/2018/09/relate.jpg
266
600
Bryan Baker
https://www.bigtimberchurch.com/wp-content/uploads/2016/05/btec-logo-2.jpg
Bryan Baker
2018-09-26 07:46:27
2018-09-26 07:48:22
Relate: Asking for and Giving Help - Week 3, Day 3