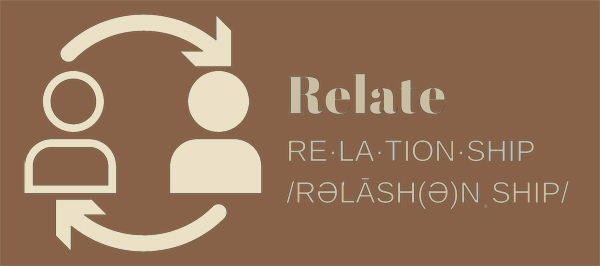 How Relationship Allows People to See God
"Much of what people will see in the Word of God are the loving relationships they experience as they are lived out by God's people."[1]    Joey Bontifacio
Actions often do speak louder than words!
Understanding Often Comes Through Seeing
I was reminded recently that a large part of the world is still uneducated. We were showing the Jesus Film in Kenya. I knew that people would come. In fact, I knew that the church would have larger attendance because we were there and even more so because we were showing the Jesus Film.
I am still amazed at the attraction of the Jesus Film in much of the world. I thought people came because they wanted to see a movie. Some do. But something else connected with me while we were in Kenya. There was a larger reason behind people coming to the Jesus Film.
I couldn't tell how people were responding to the film. We had technical difficulties during much of the opening which made it difficult to see and hear. The Maasai people stuck with us even though it must have been frustrating. At one-point Pastor Phillip picked up a microphone to tell the people what was going on in the film. Finally, after fiddling with the system for the first 20 minutes or so of the film, the sound finally came through.
At the end of the service, I asked Pastor Phillip if the Jesus Film showing had been beneficial. He immediately said, "This is the first time the people got to hear the Word of God and see it at the same time." He went on to say, "Most of the people who come are illiterate. They can't read. Today they got to hear the Word of God and see the stories at the same time. It was life-changing."
People See God Through People
We live in a culture where the vast majority of people are educated. But there is very little Bible knowledge. The first and primary way people will be exposed to God and to His Word is through you. You through your relationships with people both inside and outside of the church will be the primary method for people being exposed to who God is and what he has done for us.
Think about what the Bible says about impacting others through your relationships and witness.
Matthew 5:14–16
14 "You are the light of the world. A town built on a hill cannot be hidden. 15 Neither do people light a lamp and put it under a bowl. Instead they put it on its stand, and it gives light to everyone in the house. 16 In the same way, let your light shine before others, that they may see your good deeds and glorify your Father in heaven.
1 Peter 2:11–12
11 Dear friends, I urge you, as foreigners and exiles, to abstain from sinful desires, which wage war against your soul. 12 Live such good lives among the pagans that, though they accuse you of doing wrong, they may see your good deeds and glorify God on the day he visits us.
2 Timothy 2:2 (NIV)
2 And the things you have heard me say in the presence of many witnesses entrust to reliable people who will also be qualified to teach others.
Philippians 1:21 (NIV)
21 For to me, to live is Christ and to die is gain.
The first way that people will often experience God is through a person who is committed to following Him.
Questions
How might the above verses provide motivation for Godly living?
Who might God have "move closer to" with the purpose of developing a relationship with?
How might you show people what you believe about Jesus without necessarily telling people anything?
Prayer Prompt: Father, may people see You in me. May they see your love, your grace, your forgiveness, and your patience in my life.
[1] Bonifacio, Joey. The LEGO Principle: The Power of Connecting to God and One Another.Lake Mary, FL: Charisma House, 2012, 113-114.
https://www.bigtimberchurch.com/wp-content/uploads/2018/09/relate.jpg
266
600
Bryan Baker
https://www.bigtimberchurch.com/wp-content/uploads/2016/05/btec-logo-2.jpg
Bryan Baker
2018-10-09 07:50:08
2018-10-09 07:50:08
Relate: Let it Shine by Letting People See – Week 4, Day 1