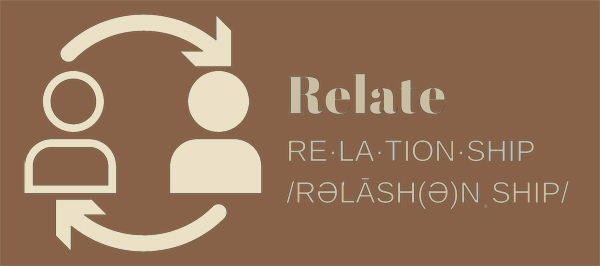 The Danger of Talking About Humility
Humility is a dangerous thing to talk about. The more we talk about it the more we might struggle with the pride of being humble.
Pride is also dangerous to talk about. Most people think that pride is another person's problem. The only medicine for pride is humility. The word humble comes from the Latin word humilitas which can be translated as humble. It can also be translated as "grounded" or "from the earth" since it's Latin root is humus (earth).
The Meaning of Humility
Eugene Peterson in his book Christ Plays in Ten Thousand Places writes, "The Latin words humus, soil/earth, and homo, human being, have a common derivation, from which we also get our word 'humble.' This is the Genesis origin of who we are: dust – dust that the Lord God used to make us a human being. If we cultivate a lively sense of our origin and nurture a sense of continuity with it, who knows, we may also acquire humility."[1]
It always amazes me that the crescendo of God's creation, humanity, came from the same basic materials as everything else. What makes you beautiful is breath in you. Genesis tells us that God breathed life into Adam. Without his breath, Adam would have been simply a nice mud sculpture. And now God's breath through Adam animates all of humanity.
The Strength of Humility
There's something about knowing your origin that brings humility in all of its beauty. Humility isn't a weakness. It is a powerful sense of origin. Humility is the sense that we are all from the same place, have the same origin, and have the same Creator. Our creator makes us beautiful and breathes his life and purpose into our being. That's a wonderful and beautiful thing to think about!
The Covering of Humility
Humility brings health to relationships. It removes competition, one-upmanship, criticism, selfishness, and superficiality. It allows our friends and loved ones to be real around us.
1 Peter 5:5b–9 says,
5 …All of you, clothe yourselves with humility toward one another, because,
"God opposes the proud
but shows favor to the humble."
6 Humble yourselves, therefore, under God's mighty hand, that he may lift you up in due time. 7 Cast all your anxiety on him because he cares for you.
8 Be alert and of sober mind. Your enemy the devil prowls around like a roaring lion looking for someone to devour. 9 Resist him, standing firm in the faith, because you know that the family of believers throughout the world is undergoing the same kind of sufferings.
It's interesting that Peter encourages his readers to "clothe themselves with humility" and then followed it up with a caution to be alert for the devil. It's quite likely that Peter was warning his readers that false confidence exposes you to attack.
The Embodiment of Humility
There was no one more humble than Jesus. He left his majesty in heaven to be clothed in flesh and become a servant. Scripture tells us that in his flesh, there was nothing particularly attractive about him. But he was different! He was kind, loving, caring, and considerate. He was deferential to His Father saying that he could do nothing on his own apart from the Father's will.
Humility in Relationships
Jesus teaches us something about humility. Jesus teaches us that humility is powerful and good. The Apostle Paul writes in Philippians 2:1–7,
Therefore if you have any encouragement from being united with Christ, if any comfort from his love, if any common sharing in the Spirit, if any tenderness and compassion, 2 then make my joy complete by being like-minded, having the same love, being one in spirit and of one mind. 3 Do nothing out of selfish ambition or vain conceit. Rather, in humility value others above yourselves, 4 not looking to your own interests but each of you to the interests of the others.
5 In your relationships with one another, have the same mindset as Christ Jesus:
6 Who, being in very nature God,
did not consider equality with God something to be used to his own advantage;
7 rather, he made himself nothing
by taking the very nature of a servant,
being made in human likeness.
Did you catch the statement, "in your relationships with one another…"?
Humility helps us to:
Take a genuine interest in others and their life experiences.
Ask questions and get to know people at a deep level.
Care for people and their hurts.
Care for people and their soul.
What does it look like for you to "clothe yourself with humility?"
Prayer Prompt
Jesus, thank you for leaving heaven for me and becoming a servant! Help me to have your mindset as I go through each day.
[1] Peterson, Eugene H, and Peter Santucci. Christ Plays In Ten Thousand Places. W.B. Eerdmans Pub. Co., 2006.
https://www.bigtimberchurch.com/wp-content/uploads/2018/09/relate.jpg
266
600
Bryan Baker
https://www.bigtimberchurch.com/wp-content/uploads/2016/05/btec-logo-2.jpg
Bryan Baker
2018-09-28 07:47:28
2018-09-28 07:47:28
Relate: Make Humility a Priority - Week 3, Day 5