Bryan Baker - September 13, 2020
Greater Than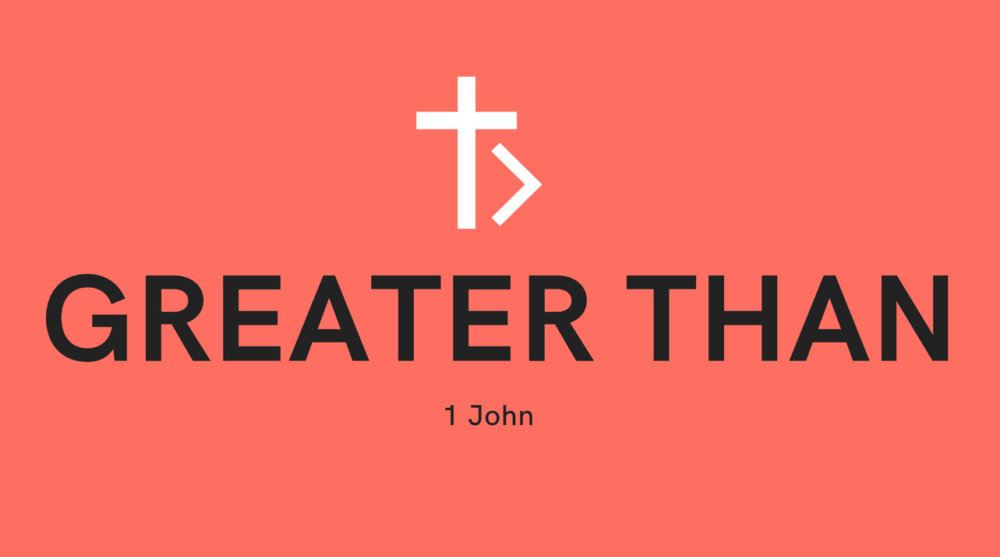 Greater Than is a new sermon series for the fall. It comes from 1 John 4:4 which says, "he who is in you is greater than he who is in the world." Life with Jesus is Greater Than life without him. True faith is Greater Than fear, false teaching, and fake news. Moral living is Greater Than sinful pleasure. Christlike love is Greater Than selfish ambition. And of course, Christ in you is Greater Than the enemy in the world.
From Series: Greater Than | More Messages from Bryan Baker | Download Audio
From Series: "Greater Than"
More Messages Associated With "Eternal Perspective"...
| | | | | | |
| --- | --- | --- | --- | --- | --- |
| Why does God allow evil and suffering?, Part 3 | Bryan Baker | July 3, 2022 | | Watch | Listen |
| The Parable of the Vineyard | Gary Liddell | June 26, 2022 | | Watch | Listen |
| Why does God allow evil and suffering? | Bryan Baker | June 12, 2022 | | Watch | Listen |
| The Gospel Of Matthew, Part 15 | Gary Liddell | May 15, 2022 | | Watch | Listen |
| The Gospel Of Matthew, Part 12 | Gary Liddell | April 24, 2022 | | | Listen |
| The Gospel Of Matthew, Part 11 | Bryan Baker | April 3, 2022 | | Watch | Listen |
| The Gospel Of Matthew, Part 6 | Corban Erbele | February 13, 2022 | | Watch | Listen |
| The Gospel Of Matthew | Bryan Baker | January 9, 2022 | | Watch | Listen |
| Veiled In Flesh The Godhead See, Part 5 | Bryan Baker | December 26, 2021 | | Watch | Listen |
| Veiled In Flesh The Godhead See, Part 4 | Bryan Baker | December 19, 2021 | | Watch | Listen |