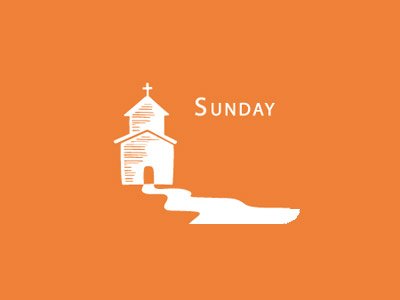 Sunday :: Worship / Fellowship
Sunday, October 27th
We cannot begin to thank everyone near enough for the overabundance of giving hands and hearts in service to our pastors and visitors during the annual conference we hosted this past week. 'Faithful and Fruitful' was the theme of this year's 51st WC Annual Conference, and faithful and fruitful epidomizes the care and hospitality that our pastors and visitors were shown. We thank you!
Key Verse
Enter his gates with thanksgiving and his courts with praise; give thanks to him and praise his name.
Psalm 100:4
Growthday :: Events
Youth Group
Wednesdays, 6:00 pm to 8:00 pm :: Sanctuary and basement :: Middle and high school ages :: Snack with ministry to follow
We are also stocking up on a few more food items. If you would like to contribute, here's our list: onions, ziti pasta, kidney beans, black beans, northern beans, diced tomatoes, and tomato sauce. If possible, larger sized cans are appreciated.
Kids' Group
Wednesdays, 6:30 pm to 8:00 pm :: Fellowship Hall and basement :: 1st through 5th grade
Study on the Psalms
Nik Grosfield has just begun a weekly Wednesday night study on the Psalms from 5:00 to 6:00 pm in the basement meeting room at the library. All are welcome to join in, and we encourage you to bring a friend!
Women's Discipleship Groups
Join us this Monday for our Women's Discipleship group. The goal of this group is to find encouragement as we dig into the Word and discuss life and faith together. All are invited to come.
Ladies' Morning Bible Studies
This fall we will begin a study called Why Believe? Investigate Evidence for Faith. Every chapter includes a real life story of someone who spent time questioning and investigating faith and how it made a difference in his or her life. Both groups meet at 9:30 am in the Fellowship Hall basement, one on Wednesday and the other Friday. Babysitting is available on Wednesdays. Study books are available at the office for $11.
Everyday :: Serve & Witness
Pastor Appreciation Month
October is National Pastor Appreciation month. If there's a special way that you'd like to show your appreciation, this month is a great time to do it!
Operation Christmas Child
OCC is kicking into high gear for their 25th anniversary! Bernadette has once again set up the OCC table in the foyer, has the supplies you need, and can answer any questions you may have. You can also check out their website at www.samaritanspurse.org and find more great ideas and opportunities to contribute online. National Collection Week is November 18 through 25. Stay tuned, more info to come!
Food Bank Needs
Condiments (ketchup, mustard, etc.), coffee, canned carrots, refried beans, evaporated milk (place in the basket in the foyer).
Reading Plans & Devotions
You can download the "YouVersion" app or grab a copy in the lobby. Join us as we read through the Bible in a year.
"Our Daily Bread" devotional is also available in the lobby, by email or you can download the app at odb.org.
https://www.bigtimberchurch.com/wp-content/uploads/2019/10/sunday.jpg
300
400
Big Timber Evangelical Church
https://www.bigtimberchurch.com/wp-content/uploads/2016/05/btec-logo-2.jpg
Big Timber Evangelical Church
2019-10-30 15:15:17
2019-10-30 15:17:49
Testimony Sunday