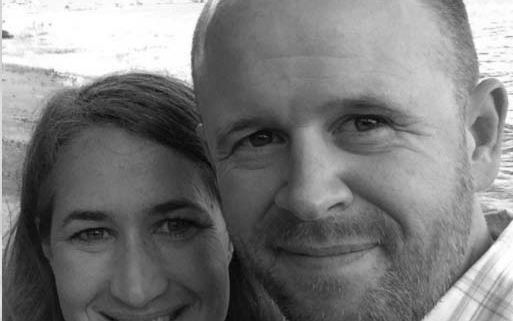 Sunday :: Worship / Fellowship
Sunday, November 22nd
Mike has fifteen years of experience serving in the local church in multiple capacities. He started in ministry as an Associate Pastor of a church in Billings, and served most recently as an Executive Pastor of Discipleship in a 5000-member church in northwest Houston. From his experience as a lone associate pastor, an interim senior pastor in a small church to his experience on a staff of over thirty, Mike has a passion for uncovering potential in the Body of Christ through Christ-like leadership. He specializes in leading collaborative discussions and designing missionally aligned strategies and organizational structures.
Mike has a Master's of Divinity from Asbury Theological Seminary and is an Ordained Elder in the Evangelical
Church of North America. He has been working with Auxano for the last 6 years helping church navigate ministry with clarity.
Nursery and PreK-Kindergarten Class:
Check-in starting at 10:20 am in the Fellowship Basement
Student Sunday School Classes:
During the 2nd service, students will be dismissed following worship. Check out the sign at the Welcome Center for class locations.
Church Christmas Decorating:
Join us after church on November 29th to decorate for Christmas.
Growthday :: Events
Youth Group
No Wednesday night ministries this week.
Kids' Group
Kids Group has been postponed until further notice.
Everyday :: Serve & Witness
Operation Christmas Child
If you missed the opportunity to drop off a box here, for $25, you can "Build A Box" online, which includes the $9 for shipping. Just visit samaritanspurse.org/occ.
Cow Country Stampede
This year the 8th annual Cow Country Stampede will be a virtual event. Don't miss it! We need you! The
pandemic has affected people everywhere and MOM has and will continue to respond to needs around the
world and right here at home.
Join us Saturday, November 28th for this virtual 4-mile walk or run in the location of your choice. Be sure to share photos on your Facebook or Instagram page with the hashtag #cowcoutrystampede. Record your run on your favorite run app and send it to us via messenger. The top three times will receive a prize!
Register now at MontanaOnAMission.org. Registration is $25 and 100% of proceeds go to
support MOM programs.
https://www.bigtimberchurch.com/wp-content/uploads/2020/11/mike.jpg
477
513
Big Timber Evangelical Church
https://www.bigtimberchurch.com/wp-content/uploads/2016/05/btec-logo-2.jpg
Big Timber Evangelical Church
2020-11-21 19:09:31
2020-11-21 19:09:31
Guest: Mike Gammill