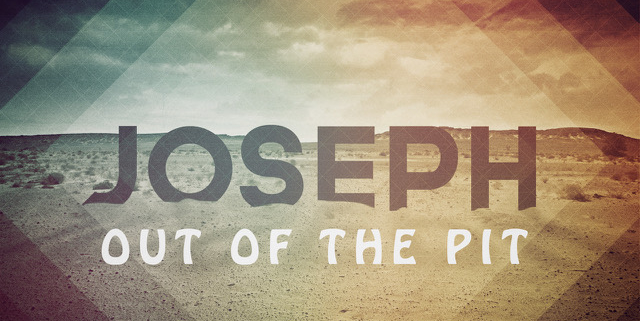 Sunday :: Worship / Fellowship
Sunday, August 12th
The story of Joseph can be found in Genesis, chapters 17-50. His story is not a comfortable story. It is full of conflict, tragedy, crisis, and yes, God's unseen work going on in the background. If you have ever gone through tough times and wondered how God is working, then this is a story for you. In Genesis 37:28 there are four little words that might convey a theme of Joseph's life. It's the little phrase, "out of the pit" (Gen. 37:28, ESV).

Key Verse
For what credit is it if, when you sin and are beaten for it, you endure? But if when you do good and suffer for it you endure, this is a gracious thing in the sight of God.
1 Peter 2:20
Growthday :: Events
Growthday Ministries
Kids' Group and Youth Group will start again August 29. More information coming soon!
Devotional Resources
We provide devotional resources for those that would be blessed by them. Our Daily Bread booklets are in the foyer. We are currently out of this quarter, however next quarter is already in the counter display. You can also visit odb.org and sign up to have it directly sent to your email, or, to download the mobile app. We also recommend the YouVersion Bible app, which has numerous devotional resources. Just go to www.YouVersion.com.
Everyday :: Serve & Witness
Food Bank Needs
Suggestions: ranch dressing, pancake flour, graham crackers, unsweetened cold cereal (place in white basket in the foyer)
MOM's Homeward Bound 2018
Serve AND grow, in the name of the Lord: It's a mutual blessing! August 13 through 18 is time for neighbors helping neighbors in Sweet Grass County. Anyone can volunteer, and anyone can submit service project ideas. We paint, rake, build, give, move, create, clean, lift, craft, eat, share and laugh a lot! Submit ideas via paper at our station in the lobby, or online at MontanaOnAMission.org.
OCC Supply Time
FYI…Back to school time is also an excellent time to pick up great deals on school supplies and other items fitting for our Operation Christmas Child recipients. If you need reminders of which items are acceptable and which are not, check out OCC's website at www.samaritanspurse.org.
https://www.bigtimberchurch.com/wp-content/uploads/2018/06/2Joseph_2018.jpg
360
640
Big Timber Evangelical Church
https://www.bigtimberchurch.com/wp-content/uploads/2016/05/btec-logo-2.jpg
Big Timber Evangelical Church
2018-08-10 13:41:16
2018-08-18 10:04:30
Joseph: Out of the Pit 8