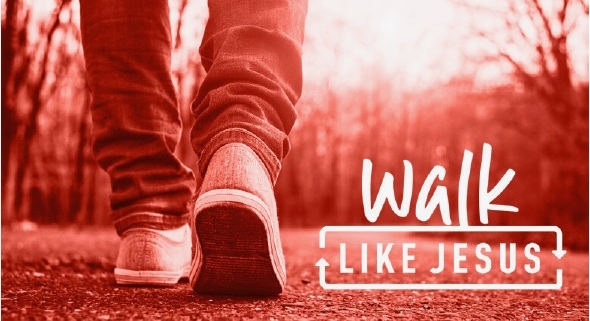 Sunday
Sunday, February 7th
What motivated Jesus? How did His thinking manifest itself in the daily activity of life and ministry? How was it that in the face of rejection and even death itself, Jesus was submissive and even rejoiced? The answers to these questions and others can help us think about what it looks like to follow Him. Jesus's heart and habits are worth thinking about as a pattern for us to follow.
Nursery and PreK-Kindergarten Class:
Check-in starting at 10:20 am in the Fellowship Basement
Student Sunday School Classes:
During the 2nd service, students will be dismissed following worship. Check out the sign at the Welcome Center for class locations.
Growthday
Youth Group
6:30 to 7:30 pm :: Jr High & HS age :: Sanctuary
Kids' Group
Canceled
Everyday
Clydehurst's Winter Chill
Come and experience Clydehurst at Winter Camp! How incredible it'll be to get away from the busyness of the school year and head up the mountain to encounter God, take a digital detox, and have some fun!
$130 if you register from Dec. 22nd until Jan. 8th
$155 if you register after Jan. 8th
High School Camp, Sat. Feb.13 – Mon. Feb. 15
Register for Winter Chill at www.Clydehurst.com.
The Money Class
Ramsey's Financial Coach, George Anderson, will be starting up a new Money Class next Sunday, February 21 at 1:00 pm. There will be five sessions, given every other Sunday afternoon. This will be another great opportunity to get your finances on track in any stage of life.
To sign up, stop by or call the office at 932-5637.
Women's Bible Study
Ladies! We're better together, so let's learn together!
Join us starting tomorrow night, February 1st at 6:30 pm here at the church. This six-week session on the fruits of the Spirit is intended to deepen our walk with Jesus.
If you hope to attend, call the office or call Debby Arlian at 930-0101. We will be practicing social safety measures.
https://www.bigtimberchurch.com/wp-content/uploads/2021/01/walk.jpg
339
590
Big Timber Evangelical Church
https://www.bigtimberchurch.com/wp-content/uploads/2016/05/btec-logo-2.jpg
Big Timber Evangelical Church
2021-02-06 12:39:37
2021-02-06 12:39:37
Walk Like Jesus: Part 4