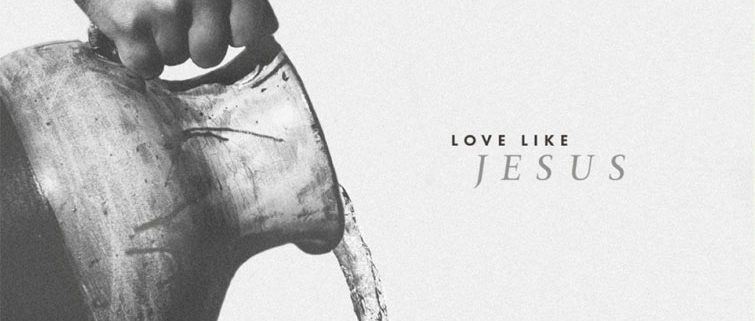 Sunday
Message for Sunday, April 2nd
There's so much pain and hurt in the world, sometimes it's hard to see anything else. But what if, we saw more of His love? The greatest sacrifice in history shows us how to make it happen. In this three-part series, we'll look at three main ways that Jesus loved the Church: by washing feet, and breaking bread, and forgiving sinners.
Key Verse
Everyone then who hears these words of mine and does them will be like a wise man who built his house on the rock.
Matthew 7:24
Growthday & Events
Easter Baptisms
If anyone is interested in being baptized this coming Easter, please be sure to speak with Pastor Bryan or Pastor Kyle and sign up in the lobby. They will be conducting a baptism informational class Thursday, April 6th at 6:30 pm in preparation for Easter.
Youth Group
Wednesdays 6:00 pm to 8:00 pm :: Worship Center and Basement :: Middle and high school ages :: Meal with ministry to follow
Kids' Group
Wednesdays 6:30 pm to 8:00 pm :: Fellowship Hall and basement :: K through 5th grade
Everyday
James and the Professor
Come and enjoy an incredible night with one of the best ventriloquists and comedians in the world! Come and be encouraged as we learn more about Jesus. More details to come on the events and additional locations. Jim Adams will be back in Big Timber on Monday, May 1st at 6:30 pm. Join James, the Professor, and his many friends as they bring to life the Gospel through laughter, drama, and song.
Christian Healthcare Seminar
Have you noticed, the cost of Health Insurance goes up every year? There are Christian Healthcare sharing programs that replace traditional health insurance. We have numerous families that are already on Christian Healthcare Ministries or Samaritan Ministries sharing plans. Want to hear more? Join us on Tuesday, April 4th at 6:30 pm. We will also have some information about wills and financial planning available.
Food Bank Needs
Mayonnaise, ramen, toilet paper (place in the white collection basket in the foyer) :: The Food Bank is also looking for volunteers to work one shift a month (Monday or Friday, 1 to 5:00 pm). If you interested, please call Joanne Stief at 932- 5648
https://www.bigtimberchurch.com/wp-content/uploads/2017/03/love-like-jesus-1.jpg
425
755
Big Timber Evangelical Church
https://www.bigtimberchurch.com/wp-content/uploads/2016/05/btec-logo-2.jpg
Big Timber Evangelical Church
2017-03-31 09:55:18
2017-03-31 15:33:49
Love Like Jesus