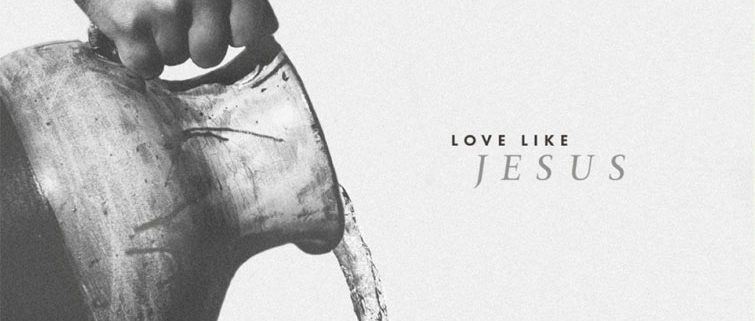 Sunday
Message for Sunday, April 9th
There's so much pain and hurt in the world, sometimes it's hard to see anything else. But what if, we saw more of His love? The greatest sacrifice in history shows us how to make it happen. In this three-part series, we'll look at three main ways that Jesus loved the Church: by washing feet, and breaking bread, and forgiving sinners.
Part Two: Breaking Bread
What we call communion first happened at a dinner table, not an altar table. It happened among friends, who also followed Jesus.
Key Verse
A new command I give you: Love one another. As I have loved you, so you must love one another.
John 13:34
Easter Schedule
• 7:00 am Sunrise Worship Service at Otter Creek Fishing Access
• 8:00 am Easter Breakfast in Fellowship Hall
• 9:00 and 10:30 am Easter Worship Services
Growthday & Events
Easter Baptisms
If anyone is interested in being baptized this coming Easter, please be sure to speak with Pastor Bryan or Pastor Kyle and sign up in the lobby. They will be conducting a baptism informational class Tuesday, April 11th at 7:00 pm in preparation for Easter.
Youth Group & Kids' Group
There is NO Youth or Kids' Group this week. We'll see you back on the 19th!
BCC Super Summer
Summer is fast approaching, and now is a great time to go to www.beartoothchristiancamp.org, check out the 2017 camp schedule, and get your child signed up for camp. Any questions? You can call the camp at 406-328-6825.
Everyday
James and the Professor
Come and enjoy an incredible night with one of the best ventriloquists and comedians in the world! Come and be encouraged as we learn more about Jesus. More details to come on the events and additional locations. Jim Adams will be back in Big Timber on Monday, May 1st at 6:30 pm. Join James, the Professor, and his many friends as they bring to life the Gospel through laughter, drama, and song.
Scott Brownson
Scott Brownson is working on his next album called "Camp Songs." Scott will be here on Sunday, April 23rd and will be leading worship services. Join us!
Women's Salad Luncheon
We want to invite the women in our church family to our annual Women's Salad Luncheon coming up Sunday evening, May 7th from 5 to 7:00 pm. This is an wonderful event to invite your friends to! Mark your calendars; you won't want to miss!
Meal Ministry
We would like to update our volunteer list of those who are willing to put together a meal from time to time for a family with a new baby or a difficult situation. There is no obligation each time you may be called upon; this will just be a potential list when an event arises. The sign up is located in the lobby. Any questions, check in at the office, or call Cece at 932-6276.
https://www.bigtimberchurch.com/wp-content/uploads/2017/03/love-like-jesus-1.jpg
425
755
Big Timber Evangelical Church
https://www.bigtimberchurch.com/wp-content/uploads/2016/05/btec-logo-2.jpg
Big Timber Evangelical Church
2017-04-10 11:57:46
2017-04-13 15:55:53
Love Like Jesus: Part 2